sorry i've been gone forever, but i'm done with school now and i plan to make a life update post soon!
anyone buying anything from Y!J some time soon? there's a thing i want that is like 600 yen but idk if going to the trouble of making a noppin account and bidding and stuff would be worth it. so yeah just checking
nameless isn't able to make my custom nidoking plush anymore due to reasons i totally understand, so i'm not getting one anymore. saves me money, but i don't think i can afford to have one made by anyone else.
so i decided to commission this lovely lady for my pony:
http://fireflytwinkletoes.deviantart.com/gallery/#/d5dsslr
she is the girlfriend of a friend of mine and said she's a huge fan of my comic, so i don't have to wait for her to open slots. don't have to pay shipping either since local.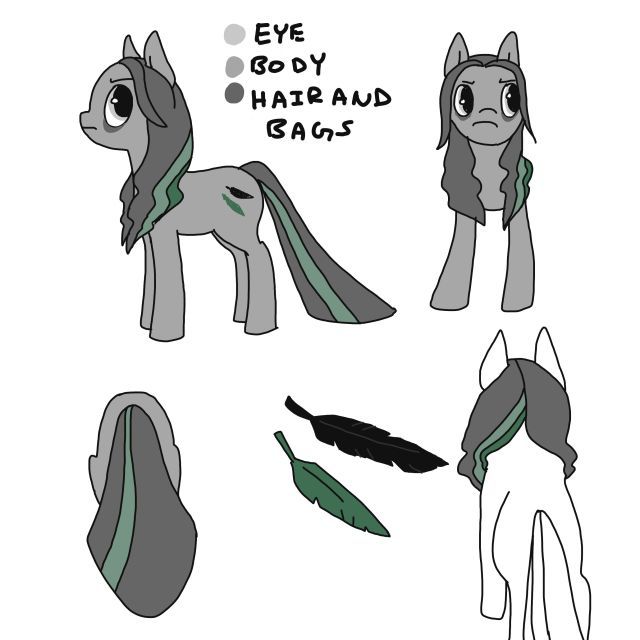 idc if real life friends read this i just want this pony because they look good and are appealing boiiii
haters gonna hate and i'm gonna get this tired grumpy pony
my life is mabel
stuff is still happening still don't know what i'm doing everything is a mystery
relationships are hard. ):


i just don't spend a ton of time on LJ anymore though i still check it every day. :U

i have been spending a lot fo time talking to my pokemon VGC friends on FB and irc. i miss them a lot and now i understand post worlds depresssion. a lot of us are already busy planning for next year and my friend from the netherlands already offered to let me stay in his room for the weekend so i'm not going back and forth from my house to the event. i was going to get a room anyway, but that's nice also. not confirmed that that's what i'm doing but i'll know more when people look into hotels.

it's just so much easier to hang out with them, especially at worlds. it's like you don't have to worry about anything else. i don't have to worry about my parents calling me home or watching my sister or doing whatever. no nagging, no yelling, and you sleep whenever you want and go out for dinner and be ridiculous. just me, my friends, and pocket monsters. but mostly friends.

i've been so tired lately. i've been babysitting all the time save for the outings with amberttd (who is awesome btw and having her over was super cool beans) and i start the real world (school) on tuesday. part of me wants to go back to school but part of me doesn't because it just takes up so much time. i have classes from 8:30am to 8:20pm on tuesdays. ):

the new ferret is getting along so great with mudge and garfield. a bit more work since litters needs to be done more often but so worth it. 3 ferrets is still not enough, i need one more. ONE MORE OK. the new girlgoo is doing great too, she's cute and i need to get more toys for the girls.

i was looking at existing nido items i need and there are not many! idk how to feel about that, kinda hope he gets something new but at the same time what's left will probably be hard to find. i should get the cryogonal tomy and after that i'm not sure what else i want besides nidos. makes it easier on me i guess, since i'd really like to focus on my neopets collection. i finally bought a maraquan chomby for $15. i've wanted one forever, that and a faerie grundo, ever since i was a kid and they came out! i'm slowly getting suckered into wanting the keyquest plush but they are stupidly priced for the codes that i don't care about >:U

a while ago i cleaned out a lot of stuff and took shelves down in my room. i kind of felt suddenly like i had too many things which i did, a bunch of stuff i forgot i even had so i gave it away and sold a bit of it. i have my two white ermine sylvanians on ebay right now - i just can't justify the cost of them and having two makes me want the rest of them. so i hope they sell, maybe i will treat myself to a neopets splurge. i have also decided to keep travel plans to a minimum next year... i still want to go to emerald city comic con and we're going to disney in may (which i'm paying for for my part) and i MIGHT go to oregon's pokemon regional in january. mum wants to try and do disneyland next halloween and we have disneyworld and a disney cruise in the winter. i want to focus my funds elsewhere i guess? idk i like that i'm not buying random junk anymore and my stuff is more focused. and i have less stuff! feels pretty good.

anyway this is getting long so i will cut it off before i make people crazy from reading it. :U
i am it's true ok


figured i'd post it before anyone picks them up
found all the plush and the nightmare set! so nobody needs to check for me anymore. :U
can anyone get me the collector's set? i need the whole thing and i'm starting to think we will never see it in canada. if you find either new twilight plush i'd like those as well. :U
her name is polystyrene
but you could call her irene
oh yeah so i went to the comic store for games night and the owner (dave, he knows everyone by name) pulled me over and asked me if i'd be interested in illustrating a children's novel. he saw a drawing i did of a cute wailord on FB and thought it would be the perfect style for this children's novel- i'm not sure who wrote it, but he is trying to get it published- and it's about pirates and stuff. so i said yeah, i'll see what i can do. practice draws first, just to see if the style works and if i can actually draw pirate kids.
and then my friend is also planning to pitch a cartoon to a friend of his in the business who's agreed to give it a go. some other friends and i have been asked to design his characters for him, ref sheets for $$$. so i hope that goes through as well. and it would be a legit cartoon pitch as well... to be moved to the internet if it doesn't go through at first.
i just hope this stuff goes through, i could really use the money. i know i've spent a lot on myself this year, but my dad has been eating a lot of my money because of petty reasons that shouldn't exist... it just sucks. ):
in other news i'm excited for when
ambertdd
comes down! she's coming for an spn con and shes staying over. i already miss
kyogres
and
sorcererhuntres
;-;
ok so besides cons hmmm what's happened lately.


anyway i'm coming here to say that my friend and i will be buying passes to emerald city comic-con for next march 1-3 i think, so i'm wondering if anyone else is planning to go and where they're staying? so far it's just us two and if all goes as planned we will be cosplaying raven and beast boy, though i will be YJ version like a champ. i MIGHT also have my skyrim cosplay for then but no promises because money.

tickets go on sale sept 5th if anyone is interested in going :U
so i haven't been commenting much but i promise i've been around. i'm just busy yayayayay